Looking for a venue for your family or office Christmas Party or get together?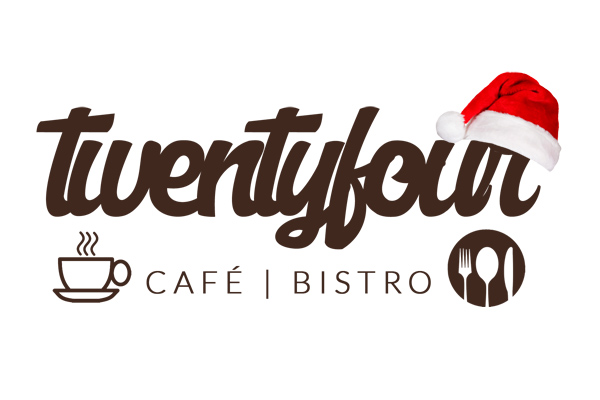 We at Bistro Twenty Four have packages for all of your festive party needs.


We can seat 30 diners in one sitting for our Festive Party menu. Diners can select between 2 or all 3 courses and the party organiser will need to collect a pre-order from each diner to give to us 7 days before your party date.


To see our 2019 Christmas Party Menu – CLICK HEREhttp://www.bistrotwentyfour.co.uk/wp-content/uploads/2019/09/xmas-party-menu1.pdf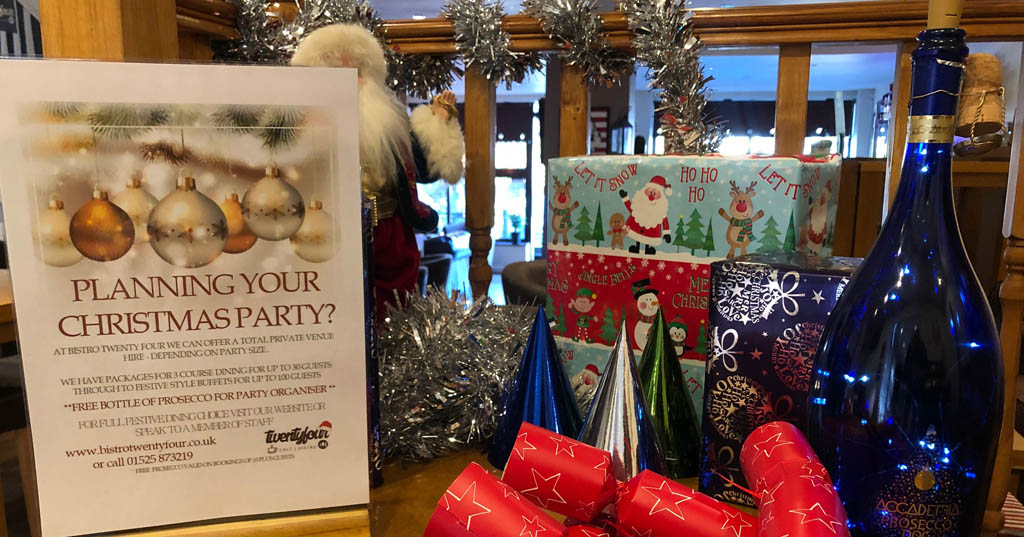 If you have more than 30 guests then we can offer a Festive Style buffet for up to 100 guests. Our festive buffet can be bespoke to your requirements but would normally include: Joint of Beef, Gammon Joint, Pigs in Blankets, Cheeseboard, Salad Bowls and many more.


We are offering 10% discount for all Toddington based businesses / groups and furthermore if you are the party leader on a party of 10 or more people we will give you a bottle of bubbles on the house!

Interested? Then give us a call on 01525 873219 or drop us an email to hello@bistrotwentyfour.co.uk